Top 5 Life Insurance Companies in US
January 28, 2010

|

Uncategorized

|

Comments

|
When we invest our hard earned money in something, we want to be really sure where we put it. There are various things that needs to be considered before buying a Life Insurance. Among all things, you also need to be sure about the company you are insuring with.
There are various methods employed to find out which is the best insurance house to get a policy from. You could use parameters such as sales, revenues, number of policies, coverage, premium and benefits to rate various insurance companies.
For your convenience, I have listed down top five Life Insurance companies below:
Started in 1863, the company easily passes for being one of the best Life Insurance companies in US. Metlife is not just restricted to the US and has a global presence having received recognition from numerous countries. The company is also famous for its corporate social responsibility by serving the underprivileged. They offer Term Life Insurance and Permanent Life Insurance to their customers.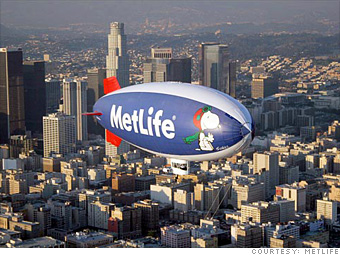 Source: Fortune 500 2008
Prudential Insurance Company of America
A part of Prudential Financial, Prudential Insurance is one of the main players in the insurance industry in the US. The company was started in 1875 as the insurance wing of the large Financial house which houses all financial services including stock and mutual funds etc.
The company has earned a name for itself in the global arena as well. They offer Term Life Insurance, Universal Life Insurance, Whole Life Insurance, Variable Life Insurance and Survivorship Life Insurance.
Source: CEO World Magazine
The biggest asset of the company has been its ability to adapt to the changing times. With a history of over 160 years, New York Life Insurance Company has been proactive in changing its operation and strategy to suit the market needs and customer requirements. They offer Term Insurance, Survivorship Insurance, Permanent Life Insurance and Life Insurance for Business.
New York Life Insurance Company has been named the insurance industry's 2008 Customer Loyalty Engagement First Place Winner.
Source: NY Times.com
American International Group popularly called AIG is the world leader in insurance and financial services. Having its presence in more than 130 countries and jurisdictions, AIG is a name to reckon with in the insurance industry. The policies offered by them fall under four broad categories- Term Life Insurance, Universal Life Insurance, Variable life Insurance and whole Life Insurance.
Source: Frybros.com
MassMutual Financial Group has a wide range of financial products to offer its customers. It has been operating since 1851 and insurance happens to be one of their key services. The two categories this company offers insurance in are term life and permanent life insurance. Under Permanent Life Insurance, you cant opt for one of the four sub categories namely whole life, universal life, variable universal life and survivorship life insurance.
Source: Grodsky.com
Source: The B.S. Report